RESPONSIVE COMMERCIAL ELECTRICIANS
We provide compliance, installation, and maintenance services to commercial clients throughout England, Scotland, and Wales. As members of the Electrical Contractors' Association (ECA), all our work is completed to the highest standard and in accordance with the latest safety guidelines, ensuring that our clients are fully compliant.
Whatever the job, we'll find a solution that minimises disruption and suits the needs of your business. Working with us is convenient and straightforward. You'll speak directly to a member of our dedicated office team and we'll arrange a response straight away. As a company, we balance the simplicity and personal feel of a smaller business with the capabilities of a large contractor.
What can we do?
We can provide a range of services within the following key areas:
Compliance
Need to make sure that your current electrical systems are up to standard? We offer a range of testing services that will identify any issues that need to be addressed.
Installation
We can install or refurbish a wide range of electrical systems with minimal disruption so that they comply with current safety standards.
Maintenance
Our planned and 24-hour reactive maintenance services will make sure that your electrical systems and appliances are operating safely and efficiently.
Remedial work
If our testing has identified any issues we'll make sure that they're fixed promptly and in accordance with the latest professional standards.
Want to know more?
If there's anything you'd like to know about our services,
 get in touch and ask us.
We're always happy to answer any questions. You can call us on 020 8289 2165 or you can email
24-hour reactive
maintenance
Need a quick response? You'll get one from us. Calling 020 8289 2165 will put you straight through to a member of our dedicated office team who can help. Our office always contains people who are electrically-minded and will be able to discuss your issue without needing to stop and pass it up the chain.
Organised paperwork that saves you time
Want to follow up on some of our previous work? We can get the details to you within minutes. We maintain comprehensive digital records for every project that we take on, scanning every document so that it's always close to hand.
Service that is tailored to your business
Our team has carried out work for clients within a range of industries, from high-end hotels to schools and retail spaces. We understand that different businesses have different requirements and we'll adapt to meet those needs.
Certifications & qualifications
We're members of the Electrical Contractors' Association (ECA), a leading professional organisation that certifies the high quality of our work and demonstrates that it complies with all the latest industry standards. All our team members are ECS cardholders and have been DBS checked. We also ensure that they receive yearly training to enhance their skills and to guarantee that they work safely and professionally on site.
Find out more about our certifications and qualifications on our About Us page.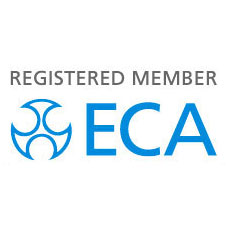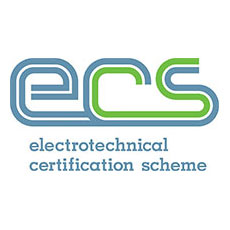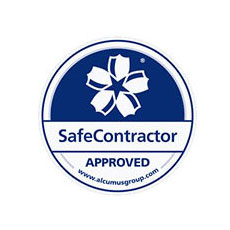 Contact Sole Electrical Services
Give us a call on 020 8289 2165 or email to ask us any questions about our services. Or, if you'd like us to tender for your next project you can upload all the necessary documentation on our tenders page and we'll be in touch.